WorldRoad provides a worldwide network for all of your air freight needs, with time-defined and guaranteed services supported by preferred carriers, WorldRoad offers standardlzed connections and fixed schedules on all main routes,through EDI system connected with carriers and customs. As the promlsing market leader, we offer competitive rates for all time and cost requlrements under the slogan "Timely, Accurate, Kind Service". Our global, door-to-door services lnclude pick-up service to interior points, packaging, storage, customs clearance, and insurance brokerage service. We employ highly trained and certified specialists. This qualifies us to handle several special cargoes (dangerous goods, exhibition goods, sensitive electronics goods, high value cargo, etc) which should be packed, marked and labeled in accordance with the required regulations.
With lots of experlence in handling several kinds of cargoes such as exhibition goods (Airshow, Semicon,
and so on), ship spare part, triangle, we will try our best to make our customers benefit from speed of air
freight and the low cost of ocean freight.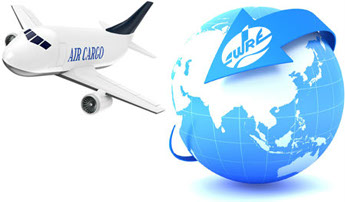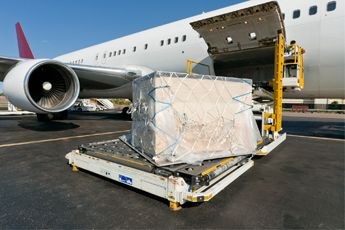 BOOKING REQUEST BY SHIPPER - COMMODITY, WEIGHT, CARTON, DESTINATION
PICK UP ORDER
BOOKING WITH AIRLINE - AS PER SHIPPER'S PERFERRED ROUTING, COST REQUIRREQUIREMENT
NOTIFICATION OF SCHDULE TO SHIPPER
RECEIVE COMMERCIAL INVOICE, PACKING LIST GET EXPORT LICENSE
FILL IN AWB - SEND CHECK AWB
AFTER SHIPPER'S CONFIRMATION, PRODEED DOC
CARGO RECEIVED IN FREIGHT AIRPORT, WEIGHT MEASUREMENT - FINISH AWB
SUBMIT AWB TO AIRLINE AND EDI TRANSMISSION TO CUSTOMS - TAKE OUT WAREHOUSE
NOTIFICATION OF EXPECTED SCHEDULE CONCERNED DOCUMENTS TO DESTINATION AGENT
RECEIVE P.O.D (PROOF OF DELIVERY) FROM AGENT AFTER CARGO ARRIVAL
NOTIFICATION OF DELIVERY RESULT TO SHIPPER